Once you have already decided our table measures and model, we can take it to the next level of comfort adding inserts, LED lightings, extensions and/or Plexiglass transparent sheets, all of them completely optional for your convenience while playing.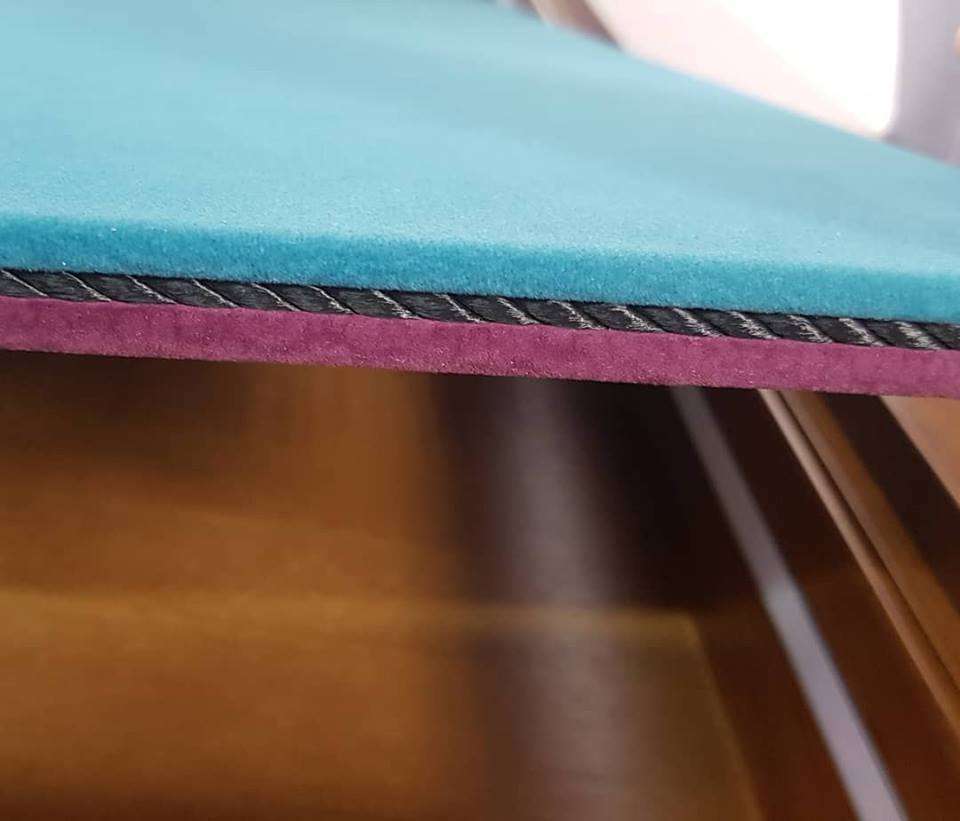 REVERSIBLE INSERT
Made with a 15-mm board. Both sides are upholstered allowing the choice of fabric and colours to switch, and resistant to wear and tear. Fabric handles enable easy placement and removal.
SIZE FOR ARES
152 x 92
195 €
SIZE FOR HERMES
92 x 92
145 €
SIZE FOR ZEUS
182 x 92
253€
*Prices can vary depending on the size of the table.
You can choose between two different finish for your insert:
First quality German felt
RUSTIKA fabric: with dust mite protection and anti-stain AquaClean technology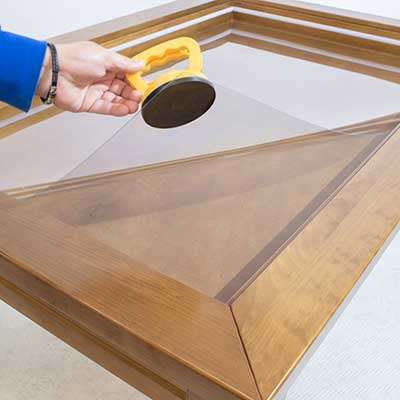 PLEXIGLASS PROTECTIVE SHEET
A 2-mm thick protective sheet completely transparent, very useful for boardgames and role games with paper maps, you can also write and erase on the sheet without spoiling the maps. It includes a suction pad to easily remove it.
SIZE FOR ARES
150 x 92
85 €
SIZE FOR HERMES
92 x 92
67 €
SIZE FOR ZEUS
180 x 92
152€
*Prices can vary depending on the size of the table.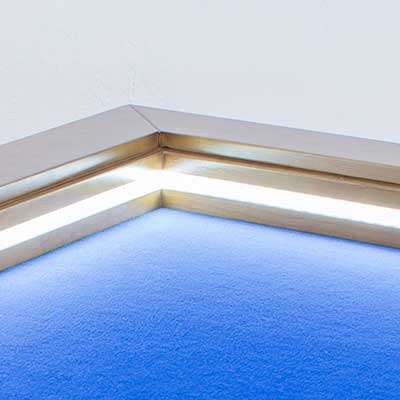 LED LIGHTING SYSTEM
Especially designed to create an incredible game atmosphere. Inserted on an aluminium LED strip with opaque diffuser. You will enjoy a light with no shadow, adaptable intensity and remote control.
15-w lighting LED system, white or coloured light. Low energetic consumption. Installed with 120 º to prevent shadows.
ARES y PROMETHEUS
LED white 192€ 
LED coloured 227€
HERMES and ELECTRA
LED white 155€
LED coloured 184€
ZEUS
LED white 232€
LED coloured 267€
*This accessory cannot be integrated in the table after fabrication is completed. So make sure you include it in your initial order.
*This accessory is only available for Ares, Zeus, Prometheus, Hermes y Electra.
*Prices can vary depending on the size of the table.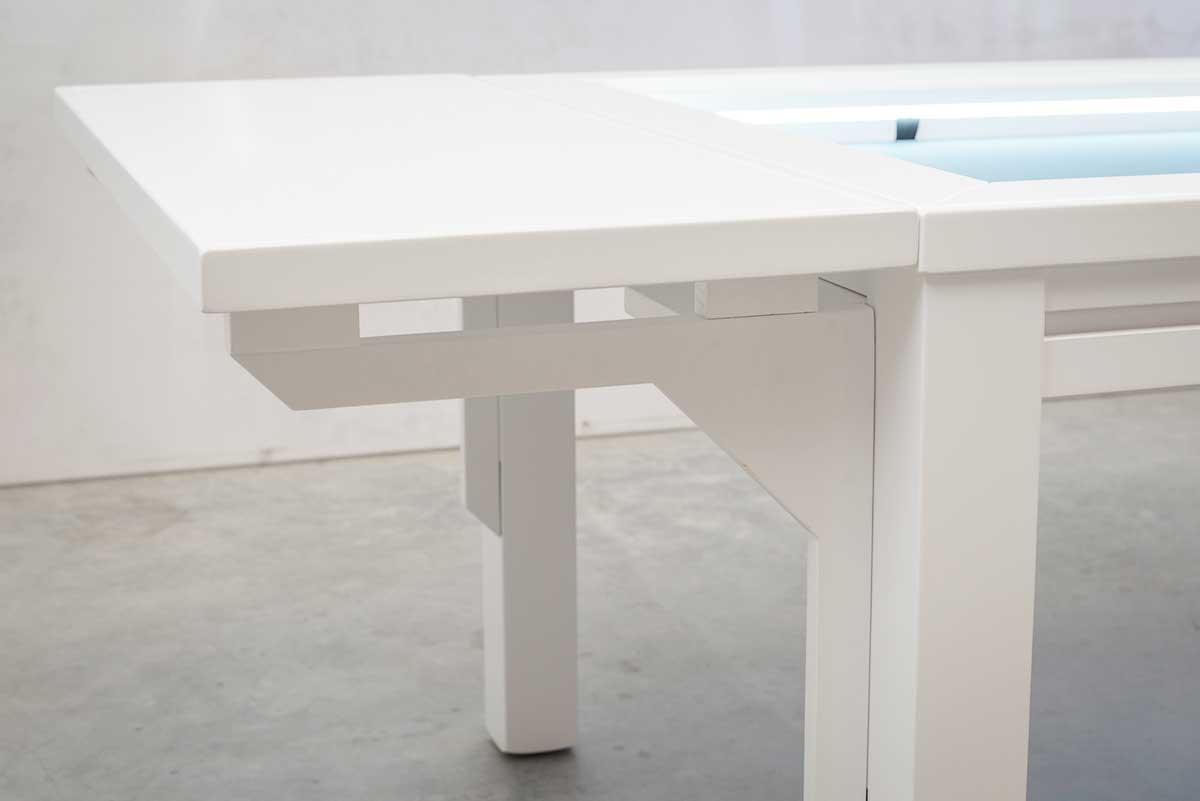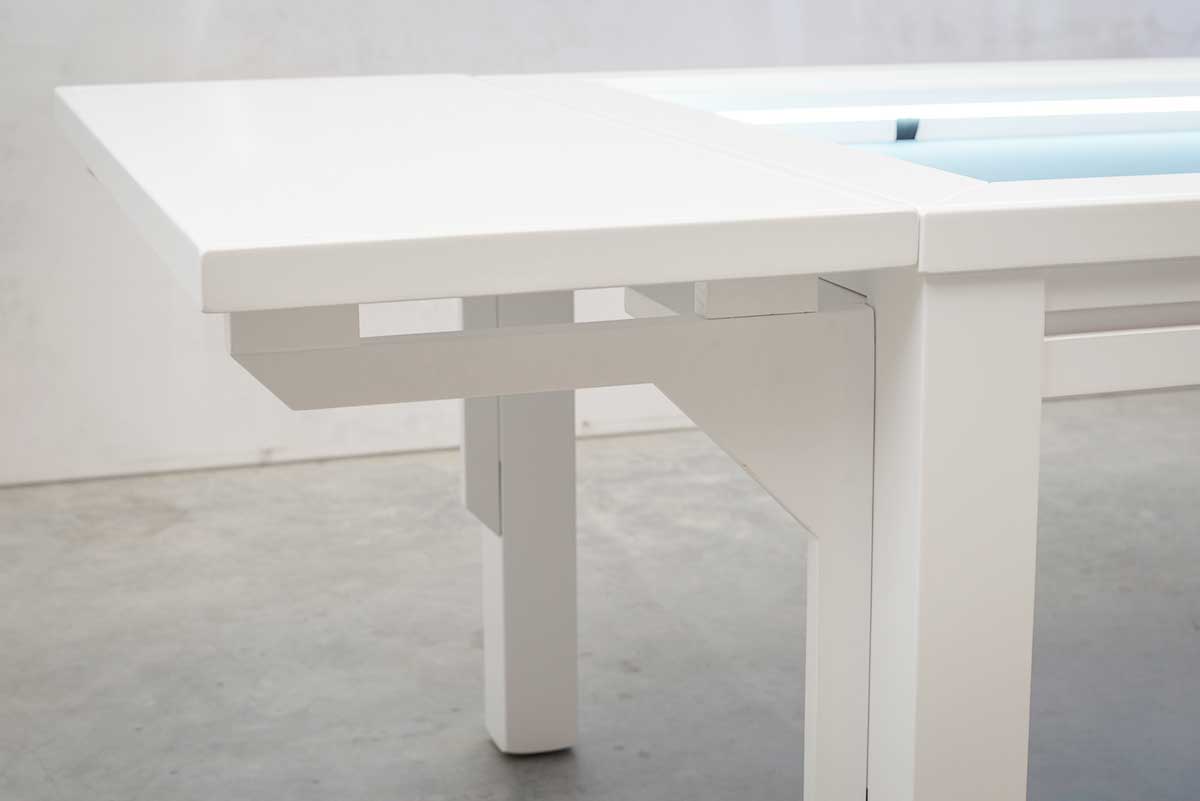 EXTENSION
If you are looking for a small table, but with the option of enlarging it at times, this is your complement, as in 3 easy steps it will give you 40 more cm.
**Maximum weight 25kg.
Size: 40×115 cm
Pine: 225€
Oak: 289€
*Our extension requires to be adjusted to each table. Small differences in milimetres between different tables (our work is hadmade and these are always possible), could prevent an optimal fit of the extension.
Therefore, make sure you order this accessory before shipping so we can adjust it to your table.
*This accessory is not compatible with the table Athena.